Posts Tagged 'photo shoots'
_______________ 6 déc 2010 _______________
October 2009. La Perle. Paris.
A cold night was made even colder when a sassy girl, evidently mad, elected to pour her drink on all over me, for a reason I still don't really understand.
Standing at a safe distance, Jessica was smiling, visibly amused by my misfortune.
Less than a year later, I was the face of her menswear collection shot by Peppe Tortora here in Paris. The day of the shoot was equally as cold as the fateful night of my unprompted beer shower, but Jessica's talent managed to heat up the day.

La nuit était déjà suffisament fraîche sans qu'une jeune femme, visiblement échaudée par une conversation qui ne la concernait au demeurant pas, n'entreprenne de se delester du contenu de son verre sur moi.
Seule mais souriante, Jessica se tenait légèrement à l'écart du tumulte occasionné par cette douche froide, visiblement amusée.
Moins d'un an plus tard, elle me proposait de devenir le visage de sa première collection homme, dont le shooting s'est déroulé à Paris sous la direction de Peppe Tortora. Il faisait ce jour là tout aussi froid que la nuit de notre rencontre, mais son talent et son sourire, encore une fois, ont fait de ce moment un chaleureux souvenir.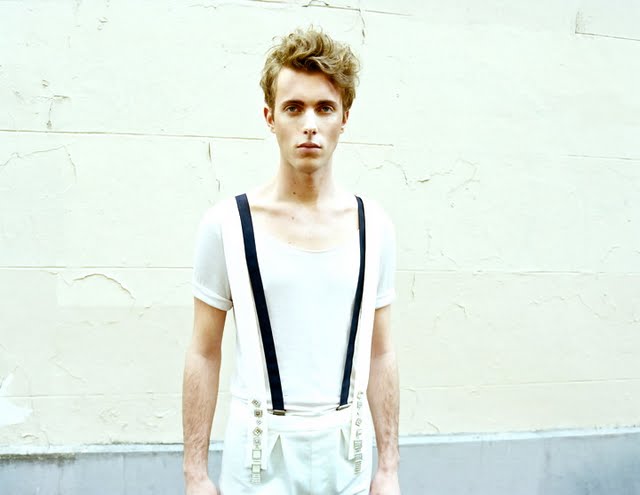 'Pastiche' collection by Jessica Harris, only available at Leopardessa, Via Panisperna 226, Rome, Italy.
Collection « Pastiche » par Jessica Harris, disponible en exclusivité chez Leopardessa, Via Panisperna 226, Rome, Italie.